HOST AN EVENT HERE
Book your next breakfast, brunch, luncheon, happy hour, or dinner event with us! Our team will create a customized home cooked buffet menu for your group, and make sure everyone is comfortable and well fed! We are able to accommodate casual and upscale events depending on your needs. Email us today for a customized quote at pineislandcountrystore@gmail.com.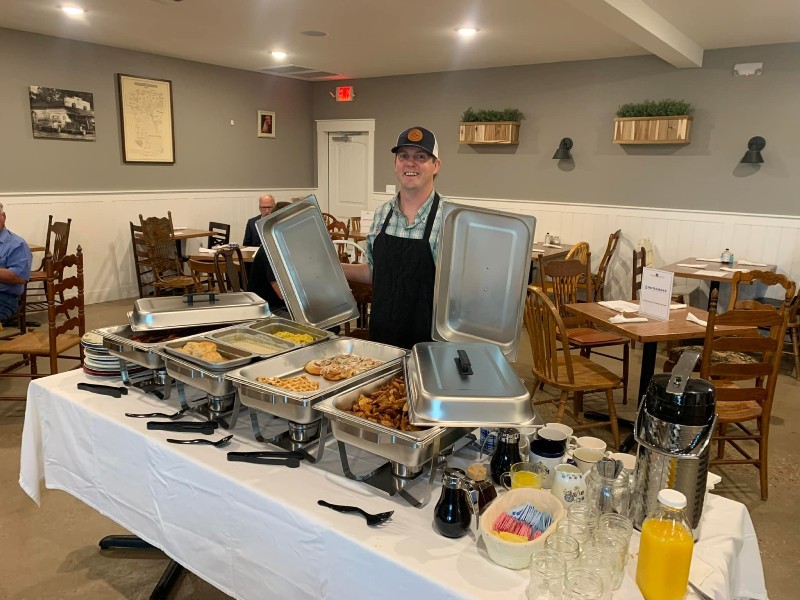 We boast a staff of master chefs who know how to make each dish's ingredients work together in flavorful harmony. Our famous steaks, fried chicken, and chicken pot pie are just a few of the hearty meals you'll enjoy when you book an event at Pine Island Country Store! Enjoy fine, inspired taste when you dine here for brunch, dinner, or a to-go meal.
WHAT MAKES US DIFFERENT
Most restaurants make their food from produce that's shipped all across the nation. Unfortunately, that means the tomatoes on your salad have spent hours bouncing around the back of a truck, getting bruised and losing flavor.

At Pine Island Country Store, everything you eat is made from ingredients grown right here. The beef, chicken, and vegetables we use were grown and raised within five miles of the restaurant. That means fresher taste and a better meal. Here, we embody the true spirit of farm-to-table dining.
Learn About Farm-to-Table Food